Affiliate Partners
Our affiliate partners provide goods and services that we use and trust so rest assured we will only recommend products that we have thoroughly used ourselves. When you utilize our affiliate links to purchase these products or services you are also supporting JonesN2Travel.
Yes, we get a small commission from some of our affiliate partners when you purchase, using our links. Proceeds from these small commissions go toward helping us bring you along to more and more adventures.
So here's to you, a big warm THANK YOU for your continued support.
If you're a company looking for affiliates to "share the love" and your company provides Travel/RV/Adventure/Outdoor/Tech/Nomadic related products or services we would like to hear from you. We embrace our affiliate relationships and the ability to provide the JonesN2Travel family with the best products and services on the market. Reach out to us at JonesN2Travel@gmail.com to start the conversation today!
~ Aaron, Tina and Maggie – JonesN2Travel 

Make your next Amazon purchase through our affiliate link. You pay the same price and we receive a small commission.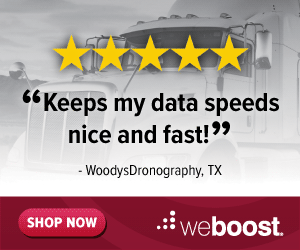 We use our
weBoost
Booster as we travel to stay connected in those areas where the cell signal is weak.! We HIGHLY recommend this product for your home, auto or RV. You can use it everywhere! Plus a 30-day money guarantee!

Thousand Trails
This is the membership-based camping pass of 81 campgrounds are divided among 5 camping zones: Northwest, Southwest, Midwest, Northeast, and Southeast. Plus they have 8 Campgrounds in British Columbia. Call Dusty Hansen @ 602-568-7505. Use our Member #298839780. Mention JonesN2Travel he will be happy to help you get your Camping Pass all set up!
A membership that provides RV parking on private property. Save money, Meet other RVers, Boondock safely, and more! It is a newer way to go RV.

Sticker Mule is the fastest and easiest way to buy custom stickers. They offer free online proofs, free shipping, fast turnaround.  They aren't just for stickers, they have buttons, magnets, labels and more!  We got our stickers fast!  Plus get a $10 credit clicking on the banner and ordering your sticker or whatever you need!
AMAZON ASSOCIATES DISCLOSURE 
JonesN2Travel is a participant in the Amazon Services LLC Associates Program, an affiliate advertising program designed to provide a means for sites to earn advertising fees by advertising and linking to Amazon.com