JonesN2Travel Sticker
We enjoy collecting stickers as we travel and wanted to share ours with you. If you have a sticker we would love to get one from you too, so we can add it to our ever-growing collection!!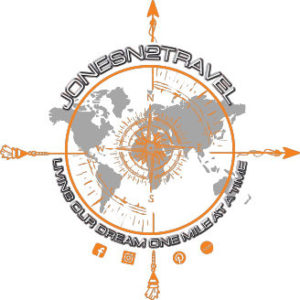 Price: $3.00 including shipping (US and Canada Only at this time)
~~FAQs~~

Can I order a sticker if I'm not traveling?
SURE! Spread the word about our site! Follow us to get our updates and see where we are!

I travel full-time. What mailing address should I use?
If you use a mail forwarding service, I recommend using that address. However, we can ship to General Delivery via USPS.

How long does it take to ship?
Shipping should only take 5-7 business days.
Our Collection!!
As of February 2019