How to Modify your Spare Tire Rack
How to Modify your Spare Tire Rack
✔️About this Episode:
Join us in this video where Aaron shows us how to modify your spare tire rack so you can carry two spare tires. We are planning a long trip this summer and feel much more confident carrying two spares along. This is a fairly straight forward project and we are very thankful to have the tools necessary for this conversion.
How to Modify your Spare Tire Rack
You might also like: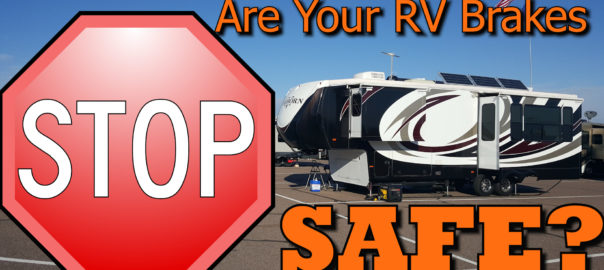 HOW TO: Are your RV Brakes Safe? ✔️About this Episode: Join us in this episode where we replace brakes and bearings to make a beautiful 2015 Redwood Fifth Wheel roadworthy once again. Special thanks to GratefuldazeRead More…
0 comments
*We are a participant in the Amazon Services LLC Associates Program, an affiliate advertising program designed to provide a means for us to earn fees by linking to Amazon.com and affiliated sites.