Journey to Alaska Episode 11 | Top of the World Highway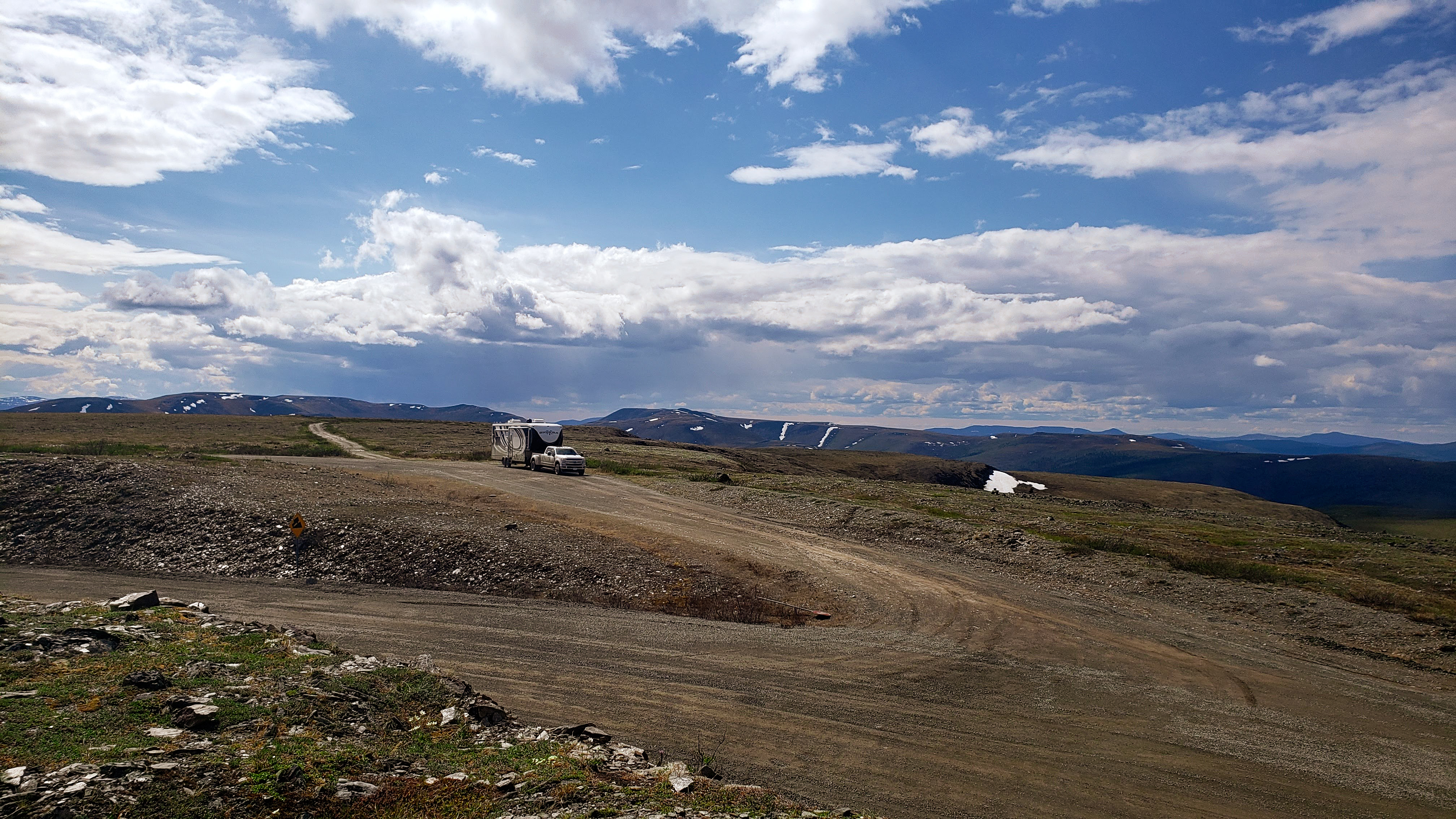 Journey to Alaska Episode 11
Join us in this episode, where we travel to the top of the world, devour the largest cinnamon bun you've probably ever seen and check out the largest chicken we've ever seen.
If you appreciate breathtaking views, you're going to LOVE this episode.
There's a new adventure around every corner so don't forget to join in on our Alaska Summer on YouTube, Instagram, and Facebook! We appreciate you following along with us.
Journey to Alaska Episode 11, Top of the World Highway & Breathtaking Views
Dawson City, Yukon
We arrived at the ferry in Dawson City to cross over the Yukon River, this ferry is closed in the winter when the river is frozen over. The ferry system had just been opened a week when we got there and wasn't busy at all. Just a short ride across and we were on our way again.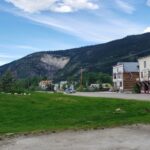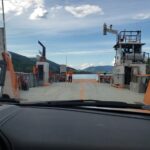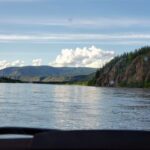 We stopped overnight at the Yukon River Provencial Campground (review coming soon). Let me tell you this was a beautiful place to camp and if we had more time we would have loved to stay longer.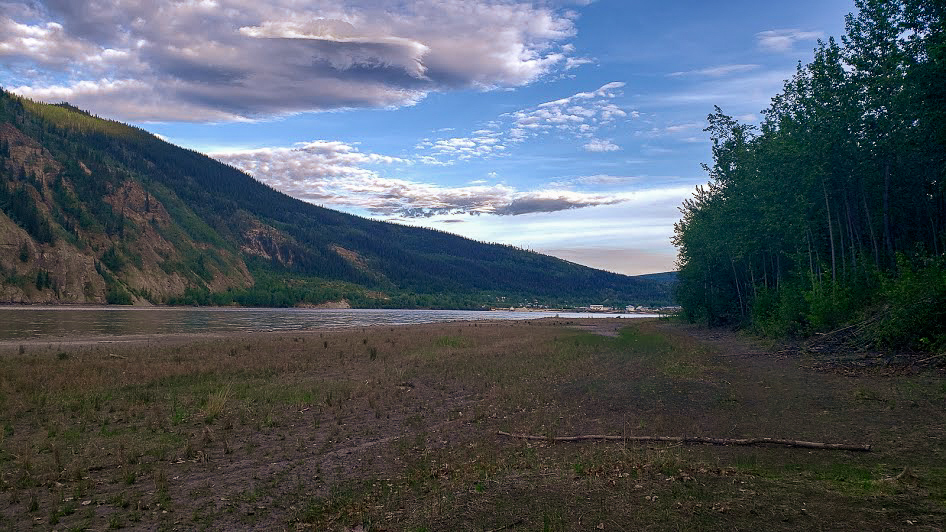 Top of the World Highway
We stopped along the way for a HUGE cinnamon roll. I mean, because, why not? Snacks are a must on very long travel days, well at least in our truck they are. It was so good, it took 3 days to finish!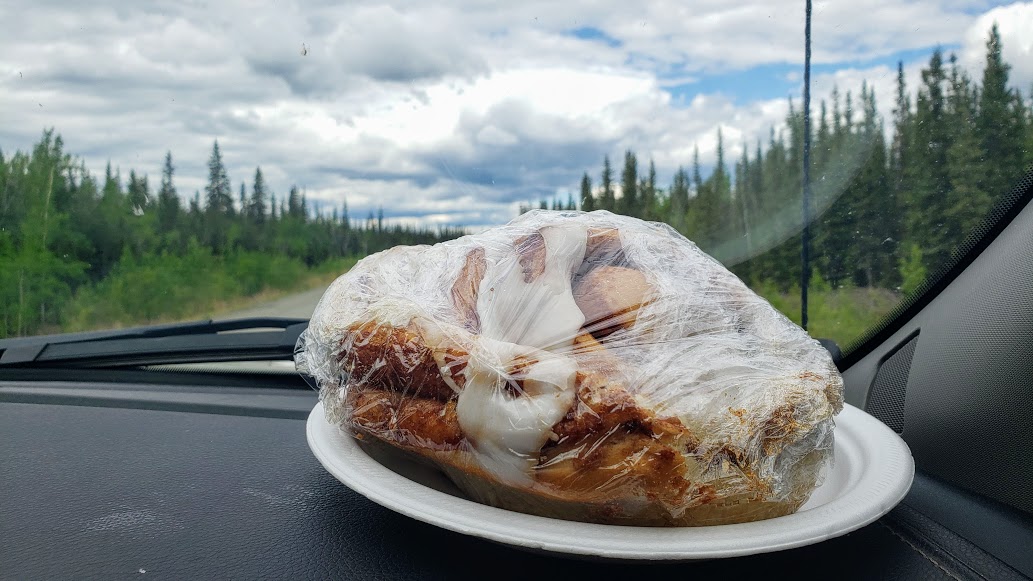 The Top of the World Highway was incredibly beautiful and not as bad as we thought it would be. The roads were bumpy in spots, potholes were a given, and some frost heaves here and there, but all in all not to bad and we'd do it again.
You just have to take it slow and enjoy the scenic drive, there really isn't a reason to go fast on this road. It rained on us most the way so the dust wasn't a problem for us as we feared at first, just a lot of mud. I can handle the mud. 😉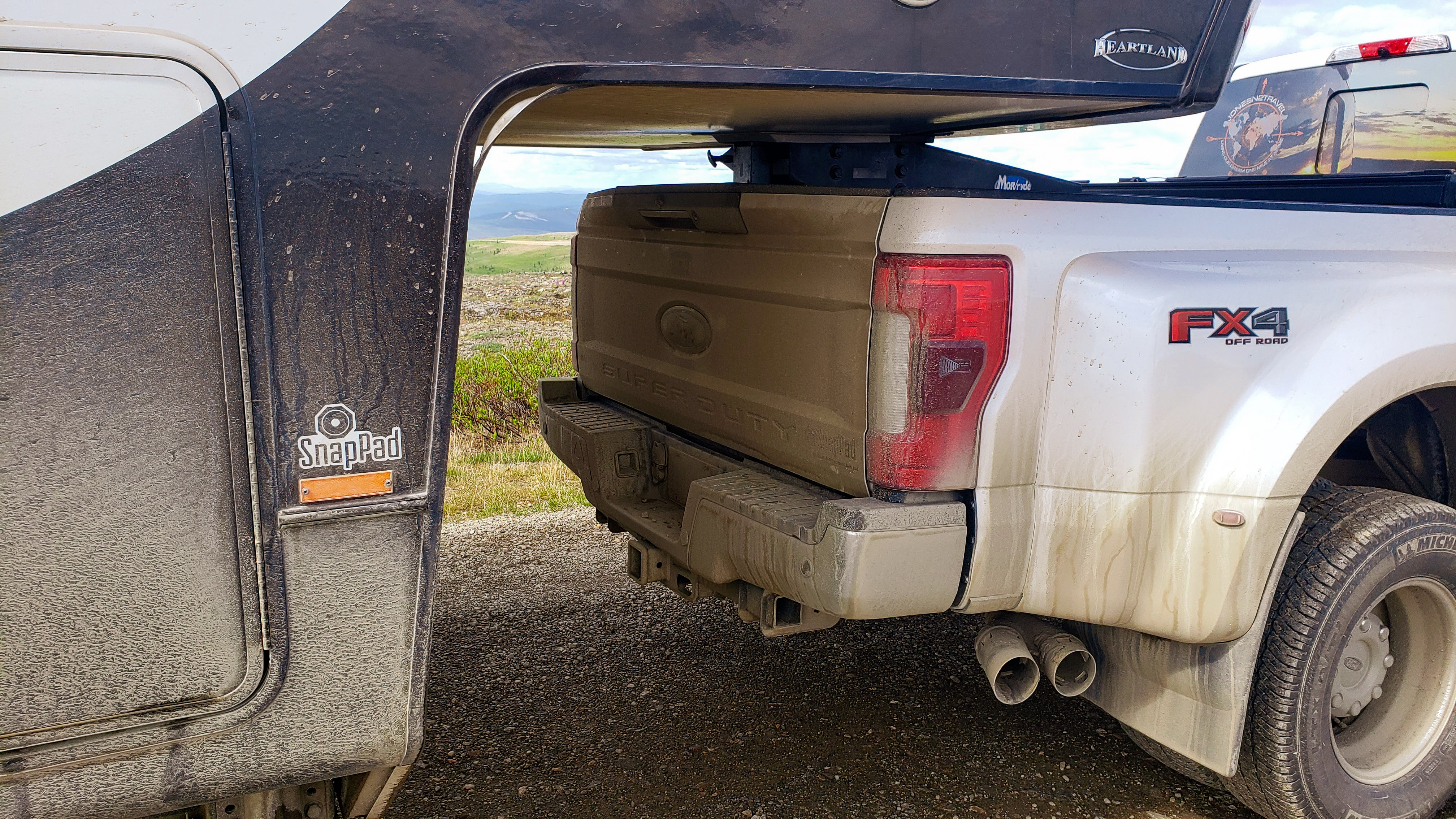 We had heard so many horror stories about this highway, guys it wasn't as bad as some of the roads we have been on in the lower 48 or here in Alaska.
Just think of the worst back road you have been on and that's what it's like. Just take it slow. The views make it worth it in the end and then you can brag about taking the Top of the World Highway to get to Alaska

We have many more photos in our gallery you can see here. It sure was a fun day getting back into the USA and finally, Alaska! We were so excited to get through the Canada/Alaska border we even forgot to stop for a photo at the Welcome to Alaska sign! Ha Ha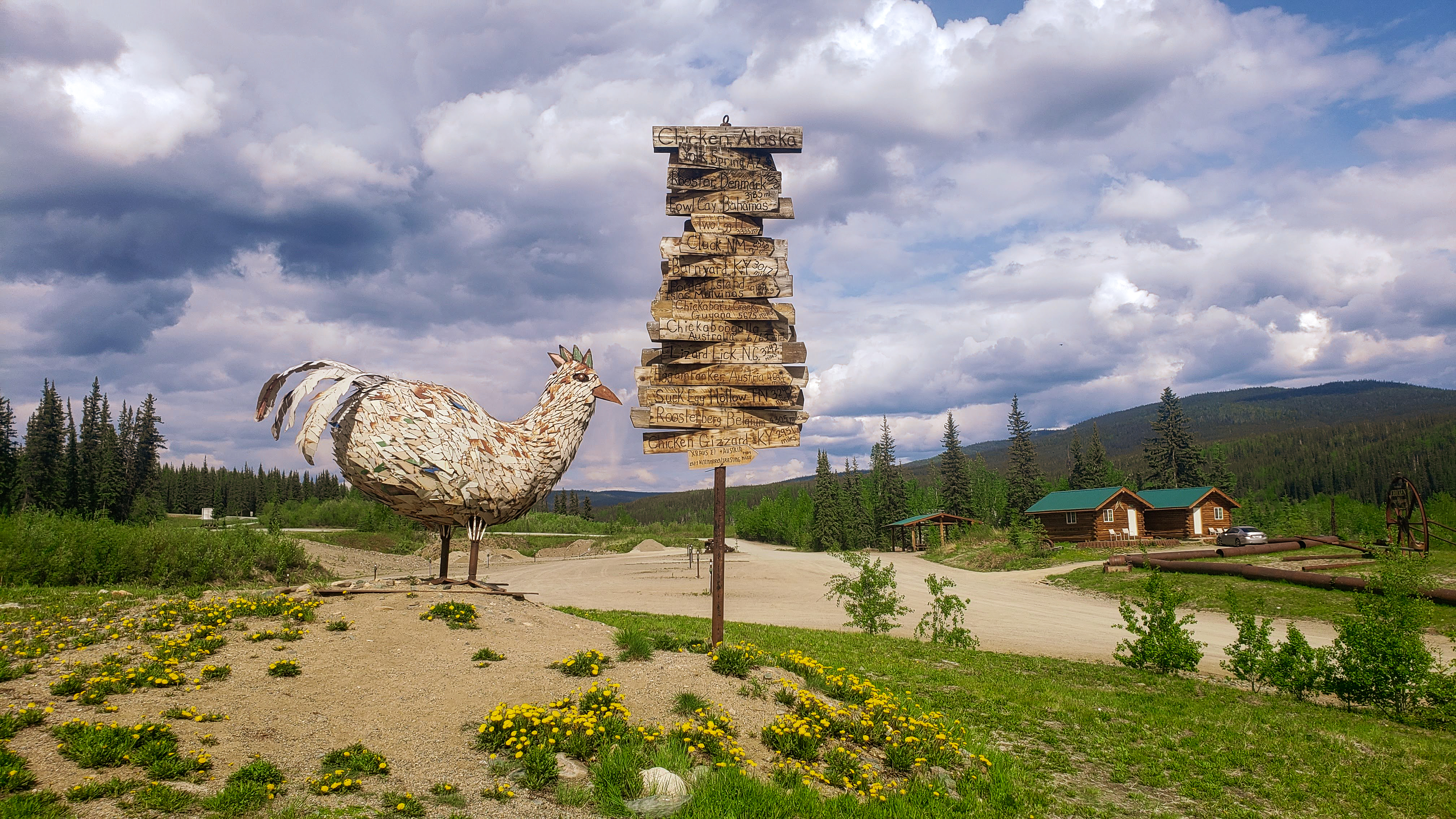 Chicken, Alaska
Chicken is a community founded on gold mining and is one of the few surviving gold rush towns in Alaska. The population was 7 at the time of the 2010 Census, down from 17 in 2000.
It's the world's only city that owes its name to its founders being incredibly self-conscious about their bad spelling. Chicken, Alaska was founded in the 1890s by prospectors mining for gold on the nearby Fortymile River. They named the town after a bird, the Ptarmigan. It's said that they couldn't spell the bird's name correctly so they settled on Chicken. In the miner's defense, "Ptarmigan" is a terribly tough word to spell. -Wikipedia.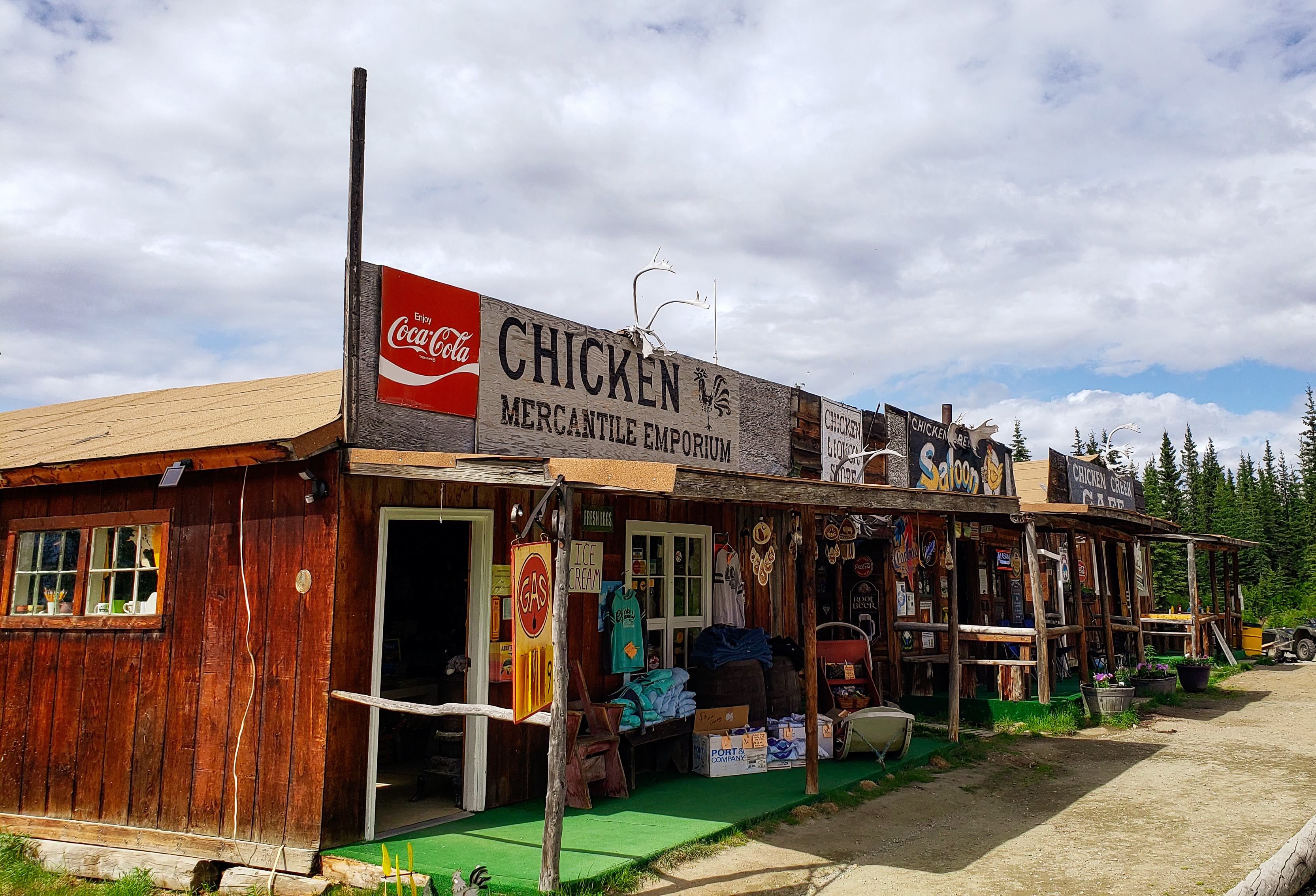 Downtown Chicken, Alaska
Chicken Alaska is a cute little town in the middle of nowhere Alaska. The population is around 10 people. In the summertime the population peaks due to travelers and mining.
To see all of the photos from our Top of the World Highway adventure in our photo gallery below!

You might also like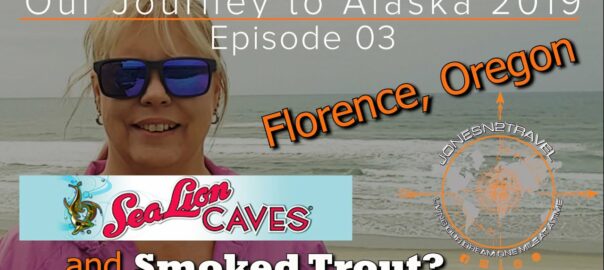 Journey to Alaska Episode 03 Join us in "Our 2019 Journey to Alaska Episode 03", where we travel to Florence, Oregon, check out some pretty cool Sea Lions and smoke some Trout. We are back onRead More…
0 comments