Leaky RV Waste Valve Solved!
Leaky RV Waste Valve Solved
About this Episode:
While emptying our RV waste tanks I noticed that one of our gray tank valves no longer wanted to close all of the way. I had noticed previously that when I connected the sewer hose and opened the main valve there would be liquid indicating one of the tank valves was failing.
Once the gray tank valve started stinking, I realized it was the likely culprit. Come along as I tackle replacing the seals in the waste valve.
Check out our other RV Maintenance Posts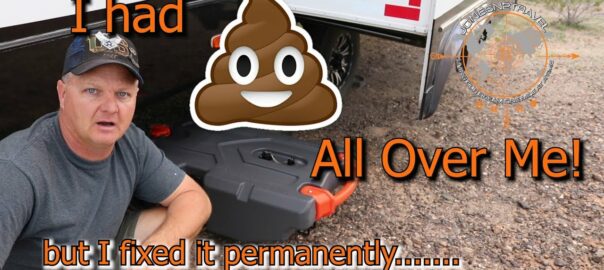 Camco Rhino Tote Tank Review and Modification ✔️ About this Episode: Happy Friday!! Join Aaron in this episode where he unboxes the 28-gallon Camco RV Tote Tank (Portable RV Waste Tank Kit). He'll show you theRead More…
0 comments